ECAD
Selling your home?
We provide the mandatory energy audits or ECAD's for the City of Austin Energy Conservation and Disclosure Act. These are the requirements for an audit by the City of Austin:
Within the City limits
10yrs old or older
Gets power from Austin Energy
If your home doesn't meet one of the requirements than your home is exempt. Contact us for more information and a FREE City of Austin compliance check.
New Construction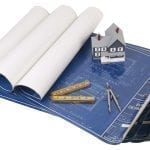 All new construction or major remodel requires 3rd party testing of the home and it's mechanical systems. Your City inspector will not issue you a final Certificate of Occupancy (CO) without the required documentation. Contact us for more details and pricing.
What we test:
Duct leakage (duct blaster test)
Whole home leakage (blower door test)
Room-by-room air balancing
Static pressure test
Solar Qualification:
Installing Solar?
City of Austin requires an energy audit (similar to ECAD audit), and qualified estimate on all potential solar customers before your inspector issues a final approval. Contact us for more details and pricing.
Home Owner